Energy Efficient Thermal Mass Furnace Cocoon by Unico
How Does It Work?
The Cocoon Thermal Mass Furnace is a revolutionary approach to sustainable, energy efficient home heating. It uses long wave infrared heat to warm a thermal mass – think of it like a giant warm stone that "holds" heat.

The Unico System blower gently moves air across the thermal mass, effortlessly carrying heat through the central air ducts. The thermal mass's ability to hold heat replaces traditional furnaces' "on" and "off" cycles and maintains consistent warm temperatures all winter long.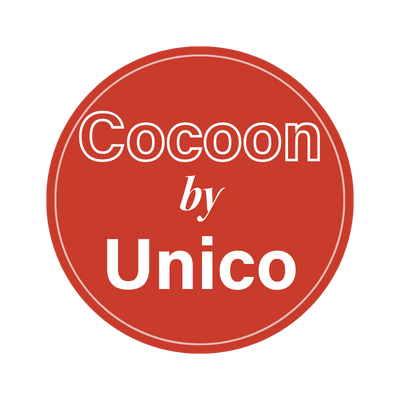 Energy Efficient Heating
Engineering and design of the Cocoon Thermal Mass Furnace creates sustainable, energy efficient home heating – without needing to burn fossil fuels. Rather than burning a pilot light or using an electric furnace to actively heat air, the thermal mass approach uses the principle of heat transfer to release heat into the air.

Cocoon uses up to 41% less electrical energy to produce heat than a traditional electric furnace, reduces your reliance on fossil fuels, and provides the same comfort level as gas or propane, making it the perfect green alternative to home heating.
Cocoon by Unico- Combined Heating and Air Conditioning
Unico is a perfect pairing for a Cocoon Thermal Mass Furnace thanks to Unico's airtight, insulated supply tubing. When the system's blower moves air across Cocoon's thermal mass, you have zero air leakage and minimal thermal loss, reducing the energy needed to warm your home.

With Unico, homeowners can set their thermostat and leave it. Depending on where you live, you'll have wild changes in temperature during spring and fall – sometimes daily. Unico's high velocity air conditioning system combined with a Cocoon Thermal Mass Furnace will automatically adjust. So with one system, you can keep your home comfortable all year long.
Cocoon by Unico THRMS-1800 Product Sheet
Cocoon by Unico THRMS-3200 Product Sheet

To find out how Cocoon by Unico fits in your home, contact leads@unicosystem.com or contact us above!