The Unico System Feature
The Build Show Network's
New House, Old Soul
Digital Episodes airing now!

Ready to start a project?
New House, Old Soul
By The Build Show Network
Series Summary
Were houses built better previously? Is craftsmanship dead? How do you build a new house with the soul of an old house? How do we inspire young folks to enter the trades?
On this BUILD Original Series, we will follow Brent Hull as he dives into these topics. Brent will visit a variety of different projects and educate the audience on how to give new houses an old soul.
This series will focus on how the history of building components have shaped building practices today. We will dive into which historical elements are worth keeping in building today, and which elements are better left in the past. Our viewers can look forward to 14 episodes highlighting each of these building elements, while educating how to give a new house, an old soul.
Who is Brent Hull?
Brent Hull is a nationally recognized authority on historic design, architecturally correct moldings, millwork and fine building. Trained in the art of preservation and building at the prestigious North Bennett Street School in Boston, Brent has built his company from his brother's garage 30 years ago into a multi-million-dollar company working across the country.
Digital Episodes Available Now
Learn how The Unico System was the perfect solution for a Texas conservatory home addition in this video.
See New House, Old Soul episodes here.
Credit: The Build Show Network
Advantages of Unico in Custom Homes
The Unico System is Customizable
When building a new home, but needing to keep the aesthetics modeled after an older home, the design cannot be compromised with bulky HVAC systems. With The Unico System, custom builders have to worry about having to alter design plans for their HVAC system. The modular air handler unit can fit into a small space or attic maximizing the living space inside the home.
Unobtrusive Small Ducts
The Unico System has a unique HVAC system design composed of insulated small ducts, which can be hidden in the walls without adding bulkiness, keeping the interior design aesthetic. That means a plan doesn't need to be designed around the HVAC system. Instead, with The Unico System, builders can design HVAC around the plans they really want.
Small Components with High Performance
Unico is a high-velocity air system that is made of flexible, insulated ducts that can be threaded through the walls and ceilings of existing designs. The greater airflow allows air supply tubing to be available in 2-inch to 2.5-inch interior diameters, with insulation that absorbs any vibration while in operation.
What's more, Unico's small ducts are also known as sound attenuator ducts due to the sound deadening properties of the insulation, making the system whisper-quiet while operating.
The air handler unit has a modular HVAC system design, allowing custom builders to select suitable project options. Unico also offers high filtration and venting systems for fresher, cleaner air and UV light options to kill bacteria and viruses to protect the home.
Unlike conventional HVAC or mini-split systems, which have large vents or wall units, Unico's air outlets are 2 to 2.5 inches in diameter. Unico outlets can be customized with the color and finish of the surrounding material, complementing the aesthetic of custom-built homes with wood or metal finishes or customized to any color.
FREE System Design
Unico offers project professionals and homeowners a system design free of charge with any home plan submission. A system design provides you with a full HVAC system/duct layout, including where equipment is best suited and outlet placement. A design by Unico also includes a detailed material list for your project.
Our design services team is ready to help you with your custom home, retrofit, or replacement system project. For more information, please fill out the form on this page and a member of our Design team will reach out to you.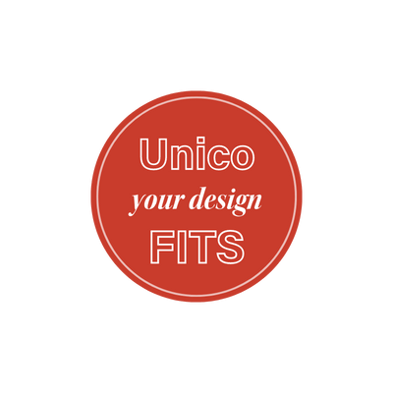 Want to see more?
Unico featured on Building On An Island
Check out The Build Show Network's other series, Building on an Island. The Unico System is the featured HVAC equipment installed by Wade and his team. Unico's Evan Trethewey walks Wade through the benefits of The Unico System in a truly custom home.
Building on an Island explores the challenges of building a custom-built home in a remote location. The Unico System's compact size and reliable, quality design will be essential to making this dream home a reality. Custom home builders expect the highest quality standard from their supplier partners, which The Unico System delivers.